Bio
Beth is an independent singer, songwriter and guitar player from the Philadelphia area. Her songs have a 90s alt-rock vibe and are twisted with a pop sensibility. Her songs feature smooth, expressive vocals (similar to Kimberly of "The Band Perry") that flip seamlessly into punchy, powerful "Grace Potter- like '' raspy anthems. Song topics include loss of control, turbulent friendships, obsessions, loves, escapes and failures, among other things.
She started her music career as the lead singer, co-songwriter, and rhythm guitarist of the band Karmalatta, she eventually went solo in 2020. During the band's tumultuous time, they self-produced all their material. "I also worked on several side projects while with the band, but I was never solo." Our last EP was released the same day the Pandemic lockdown started. If that isn't a sign, I don't know what is!"
It was all good though! With new songs, Gilbert found producer Ron Disilvestro @Forge Recording Studios. Together they assembled a team of musicians including John K. Faye (of the Caufields), Brendan McGeehan (bassist, producer, member of Right Fiction) and Will Brown (lead guitar, XIXIX music.)
She released her solo debut,"Gimme Back My Castle" in December 2021. The EP features three singles including the raspy, compelling power song "I Know It's A Sickness," the melodic, catchy "Merry Go Round" and the gritty anthem; "I Think I Need Help." The music video for it was released soon after the single, which Gilbert made herself. It features smashing clocks, various objects burning, snakes and more. "It is grungy & gritty, I love it," she says. 
Gilbert's discography includes Karmalatta's self produced full length Album "From Me To You" & two EPs: "Sheep Eater" & "Don't Wanna Talk About It." She has written and co-written hundreds of other songs. She contributed an original song to The Philadelphia Jazz Projects ``Remedy" sessions as well as lending her vocals to the Ray Charles version of "I Don't Need A Doctor" for that project. She has featured songs on both ''A Philly Christmas for Kids Volume I & II," compilations (all proceeds donated to CHOP children's charity.) Gilbert Co-wrote the original Christmas song "Invisible Present" and was a performer in the Ladybug festival in Wilmington, DE 2018 & 2019. As well as a Homey Award nominee for best rock song 2018, EP of the year & best new artist in 2022.
You can find her performing all around the Philadelphia area to promote her "Gimme Back My Castle" EP.
Former & upcoming performances include: Ambler Octoberfest 2022, 118 North in Wayne, Up Festival (Collegeville, PA), Attic Brewing in Phila (for the Celebration of Women's History Month), Monthly shows at Aristaeus Brewing in Langhorne, Broken Goblet Brewery, The Royal Glenside, The Tin Angel, Connie's Ric Rac, The Red Stallion, The Grape Room, The Barbary, The Fire and The Trocadero.
Linktree: https://linktr.ee/Beth_Arnold_Gilbert_Music
Email: arnagilmusic@gmail.com
Stream on your preferred platform:  https://betharnoldgilbert.hearnow.com   
Website: https://betharnoldgilbertmusic.com 
Instagram: https://www.instagram.com/BETHARNOLDGILBERTMUSIC/ 
Facebook: https://www.facebook.com/betharnoldgilbertmusic/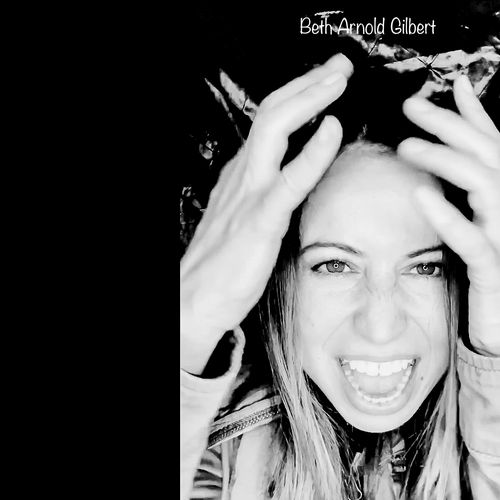 "Hey Look, I'm Flying Solo!"
and "I've Been Sick A Long, Long, Long, Long Time"
As a native of Philadelphia, Lower Bucks & Montco, this singer-songwriter & rhythm guitar player is now flying solo. With her new music, she is focused on staking a claim in the alternative rock world.
Her songs describe the emotional highs and lows of life as she has experienced it. She sings about things such as loss of control, loss of friendships, obsessions, loves, escapes and failures among many other things. It is with this common territory (presented in her own way) that she attempts to connect with her audience.
Follow her on social media, you're favorite streaming service & join her email list to be in the know!